Ash Class Trip to Nell Bank Outdoor Education Centre
On Friday 5th June, Ash Class will be going to Nell Bank for the day to support our learning about 'How do we make sense of the world?'. The children will be taking part in their 'We're going on a bear hunt' workshop which will invlove the children using their senses to explore the outdoors. The children need to come dressed in normal school uniform but as we will be doing lots of learning outside it would be useful if children wore trainers for the day. Hopefully the weather will be warm and sunny so the children will also need an all day suncream applying before arriving at school, a sunhat and a water bottle. If you have asked for a school packed lunch the kitchen will provide this, if not please ensure that you send your child with a packed lunch. We will aim to leave promptly after registration and a 'toilet stop' so please arrive at school on time. We aim to be back to school for the usual end of day time (3:20pm). Thank you to those of you who offered to help on the trip, 3 lovely Ash Class mummies have been contacted by the school office and are joining us for the day. It promises to be an adventurous day! I will make sure that plenty of photographs are posted onto Earwig to share the day with you all.
I hope you agree that all the children in Ash class did themselves, their parents and Ash class teachers proud with their Class Assembly on Friday afternoon. The children were all excited to take part, many children learned their lines and all sang our Solar System song beautifully. I would like to thank you all for the wonderful turn out and for your support in helping the children prepare for the assembly. Well Done Ash Class, you are all SUPERSTARS!!
Ash Class Assembly
Friday 5th May at 2:55pm

It's nearly that time again...time for Ash Class to present their learning to the whole school and their parents and carers in our class assembly. Tomorrow the children will be deciding if they wish to say some lines within the assembly, show their learning or both! If your child chooses that they would like to speak in the assembly they will be bringing home some lines in their bookbag for them to learn this weekend. We will, of course, be practising these within school but we would very much appreciate your support in helping the children remember their lines and to be able to say them loudly and clearly. We look forward to welcoming as many of you as is possible.
A big thank you to all family of Ash Class. We had an amazing turn out to come and view the children's learning from our whole school Learning Launch week. The children have been amazing this week, working in pairs to design, make and evaluate their own bridge. We hope you all got chance to view the children's designs in our 'BIG Book of Bridges' by Ash Class, view the photographs of the children working together to construct their bridges and read the children's writing about their bridges. The children were rightly proud of their learning.
An extra thank you must go to those families who supported their children to take part in our whole school science fair. It was impossible for Ash Class to choose just 1 winner so all the children who took part got a 'Super Scientist' award and displayed their learning in the hall for all the other classes and parents to view.
If you missed this opportunity to come into school, please remember that we are hosting our next Learning Together session on Monday 24th April at 9am. Please come to join us if you can.
Easter Bonnet Parade

When Ash Class return to school after the Easter Break they will all be invited to take part in Parkside's annual Easter Bonnet Parade around Victoria Park on Tuesday 18th April at 2:45pm. All parents and carers are invited to watch and marvel at the Easter Bonnet creations, which last year, were truly amazing. The children thoroughly enjoyed this event and they also have chance of winning an additional Easter treat! The bonnets will be judged for each year group (Nursery to Year 2) by the school council and the winning creations will get an Easter Egg. We request that during the holidays you create your bonnets/hats with the children at home and bring them in on Tuesday morning (named). Thank you. We look forward to seeing as many of you there as possible.
Please see our Home Learning page to find out your child's log in details for you to use to support your child's learning at home. Thank you.
Cinderella's Ball
"I would like to cordially invite all Ladies and Gentlemen of Ash Class to attend Cinderella's Ball in the Royal Hall (School Hall) on Friday 10th February at 1:30pm. Formal attire will be required."

On Friday 10th February Ash Class will be enjoying a Cinderella's ball with their Buddies. During the morning session the children will be making food to enjoy at the 'Royal Banquet' and completing decorations for the Royal Hall. The children will enjoy a range of party games and dancing with their partners. For the event the children will need to bring in a party or princess dress or party/smart clothes or a prince outfit to wear in the afternoon. School shoes are still to be worn. A letter with all the details included will be sent home next week. I'm not sure who is more excited... Ash Class or their Year 6 Buddies?
Learning Together Session- Maths
Please see the 'Learning Together' tab for more information on the next Learning Together session for Ash Class Parents and Carers. Thank you.
What a fantastic last week of term Ash Class had. They performed their Christmas play brilliantly, twice for their parents and carers and once for the whole school to enjoy. They should all be very proud of themselves for remembering so many lines and singing so enthusiastically. Plus they all looked amazing in their costumes. It was a real triumph. Well Done Ash class!
The children also got to enjoy making Christmas cards and calendars for their families too, which we hope you all like.
On Wednesday the children enjoyed a Christmas party with other classes in KS1...I'm sure that the children in Ash class were the best dancers!
And finally Ash class watched their buddies perform their Christmas performance to the whole school.
I would like to wish all of Ash Class and their families a very merry Christmas and a happy new year. I hope the children recharge their batteries ready for January. I would also like to say a huge heart felt thank you for all the lovely cards and gifts from all the Reception staff.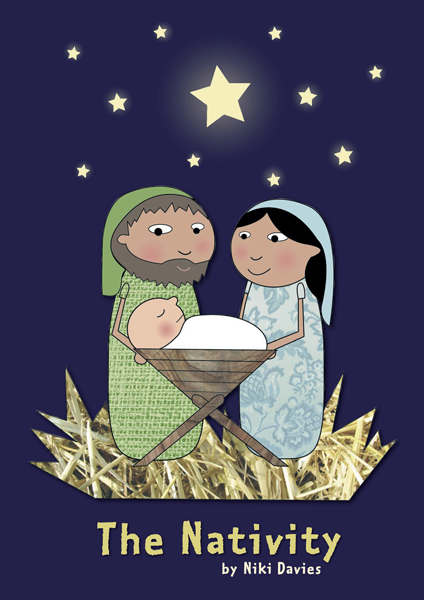 Ash Class Christmas Performance
A reminder that our Christmas Performances are on Tuesday 13th December at 9:30am and 1:30pm. We would like as many of you as possible to attend but to comply with fire regulations it is a ticket ONLY event. So please ensure that you have returned the slip to the school office requesting the correct number of tickets, or alternatively visit the office on Monday to make sure you have the tickets that you would like. Thank you for all your support in terms of providing the children with some wonderful costumes and helping the children learn their lines. Please continue to practise over the weekend so the children are as well prepared to perform in front of an audience as possible. We are performing for the whole school on Monday too! The performances should last no longer than 30-40 minutes for those of you trying to plan work commitments around the performances. The children are all very eager and excited about their performance...go for it Ash Class!!
Class Trip

On Friday I had the absolute pleasure of taking Ash Class to Eureka. The children were amazing, so very well behaved and enjoyed every minute. They represented Calverley Parkside brilliantly. They all enjoyed the 'Winter' show, meeting Santa Claus and exploring all the exhibits in the museum. I would like to say a huge thank you to all the staff that supported Ash Class and the 3 mummies that also made the trip possible. I really can't wait to take Ash Class on another adventure soon. Please look at Earwig for photos of the day.
I'm not sure who is more excited...the children or the adults? This Friday (2nd December), Ash Class will be visiting Eureka to take part in a Winter workshop and visit a certain 'special' someone in red with a large sack of presents! The children will need to come to school in their school uniform. The children can, if they choose, wear a Christmas jumper with their normal school uniform, as the rest of the school are and it would be a shame for Ash class to miss out. Please do not feel obliged to buy a special jumper/top for the day, normal uniform is fine. The children will need to bring a named water bottle, a packed lunch (if you did not ask for a school one) and a rucksack type bag that they will be able to carry themselves. Please leave book bags at home for the day. We are aiming to leave school as close to 9am as possible as our session at Eureka is booked at 10am so please arrive at school very promptly so we can register the children and do a 'toilet stop' before boarding the mini buses to leave. We should be (traffic allowing) back at school for usual collection time, 3:20pm. Thank you to all those who offered to help, it was very much appreciated. We have 3 lovely mummies from Ash Class helping on the day, plus our Reception staff and mini bus drivers. It promises to be a wonderful day. I will be sure to take plenty of photos and share them with you on Earwig.
Ash Class Christmas Performance

Ash Class will begin learning the songs for their Christmas performance- The Nativity. We will also be asking the children which part they would like to be in the performance and who would like to say some lines. We will do our best to accomodate the children's requests but we do need to allocate all the parts. If your child is chosen for a part that has lines they will bring a copy home in their book bags for you to be able to support them at home by practising. You will also receive a letter stating which part your child has in the performance and details of costumes that they will need. As always, we do really appreciate your support with this and I'm sure that the children will perform brilliantly as a thank you. Exciting times!!
A huge 'Well Done' to all the children in Ash Class who worked hard to produce a fantastic class assembly for all the school and parents/carers to watch. The children were so delighted that the audience was so full and loved sharing all the learning that they have done over the past few weeks. I hope you all enjoyed watching it as much as they enjoyed performing it! Thank you also to all of you who helped your children learn their lines (a skill that will be needed very soon when we perform our Nativity play!). A very proud teacher moment.
Learning Journeys
This week your child should have come home with a 'Looking back and Looking forward' sheet. Please could you take the time to complete this at home. We would love to hear about what you think your child is doing well at and the skills and understanding that they are showing at home. Please also think about what you would like your child to improve and feel free to make any other comments. These sheets will be stuck into your child's learning journey and shared with your child and all the Reception staff.
Please return by Friday 18th November, thank you.
Literacy Learning Together session
Monday 7th November at 9am
I am looking forward to welcoming you to our second Learning Together session on Monday morning. This time we will be looking at how we teach Literacy in school with a particular focus upon phonics. The aim is for you is to become more aware of how your child is taught in school so you are able to support their learning further at home. The session will begin in the school ICT suite with a short interactive session that will help with your own phonic knowledge, you will have the opportunitiy to look at your children's learning books and add any comments that you wish to make and then we will join the children in class where you will learn alongside your child completing Literacy learning challenges. Please e-mail to let me know if you are able to attend. Thank you.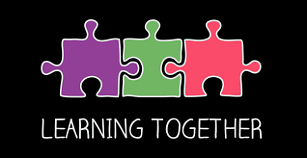 Literacy Learning Together session.
Please see our Learning Together page for more details of our next Learning Together session which will be based upon Literacy. Thank you.
Parents Evening: Monday 17th October and Wednesday 19th October
I am very much looking forward to speaking with you all again this week on our two parents evenings. I do hope you found the online booking system easy to use and more convenient.
The meetings will take the format of a quick precis of how your child has settled in to 'big' school and Ash class and the friends that they have made. We will then discuss your child's Be your best trackers and their attainment and next steps which are noted on your child's mini-report. It would be useful if you could bring these with you to the meetings.
As mentioned on the school newsletter, gaining 'Purple' can be a challenge to achieve as the children need to show that they are 'always' striving for their very best. At this point in their school life ALL children in Ash class are doing very well in their Be your best trackers with many children gaining purple in more than one element. This is a fantastic achievement at this point in the year.
Please do feel free to ask any questions you might have about your child during the appointment. As mentioned I will be focussing upon what your child is doing well and their next steps. We ask that you are mindful that the appointments are only 10 minutes long and we need to keep to times in order not to keep others waiting so if you have any questions/queries that you wish to discuss at length that you make a further appointment at another mutually convenient time.
Your child's learning books will be available for you to view whilst waiting for your appointment and I hope that many of you who attended the Learning Together session enjoyed seeing how hard your child works at school.
Learning Together Session- Monday 10th October 9am-10am

I am looking forward to welcoming as many of you as possible to our first Learning Together session of the year, which will focus upon PSED. As well as learning about how this aspect of the curriculum is developed at school and how you can support at home, there will be the opportunity to learn alongside you child in class on PSED learning challenges, view their learning books and add to these with comments and learning from home. The 9am start will allow me the opportunity to welcome and settle the Ash class before commencing the session, which will begin in the ICT suite.
Please e-mail myself or school to let us know if you will be attending. Booklets will be sent home to those unable to attend and many more sessions are planned throughout the year with dates being given with as much notice as possible.
It is fantastic that we are able to enjoy this dry and very sunny weather in school but it is important that we work together to keep the children safe in the sun. With the warm weather forecast to continue this week , we ask that you provide your child with a sunhat, a water bottle and that before school you apply an all-day suncream to protect your child's skin in the sun. We are unable to apply suncream at school. Thank you for your cooperation.
Ready to Learn
Just a reminder of the items that your child needs in school everyday to support their learning. Please can you ensure that your child always brings a waterproof coat to school as we will learn outdoors in all weather. Your child will need to have a PE kit in school which they can hang on their peg and leave at school all week. This needs to include shorts, t-shirt and PE plimsolls. A school bookbag is also needed in school everyday for the children to bring home their reading books, any letters and also any learning that they wish to share with you at home. Please also provide a waterbottle which must only contain water. All these items need to be clearly labelled and named so the children are able to find their own belongings. If writing names in pen, please can we ask that you check items regularly so the names are still readable as they often wear off in the wash. Thank you.

Welcome to Ash Class
Welcome to the class page of Ash Class. I am Miss O'Connell the Reception Class teacher and I am delighted to be working alongside Mrs Vicky and Miss Dwyer.
Starting 'big' school full time can be an exciting and worrying time for both children and parents. In Reception we aim to create a warm, welcoming environment, rich with learning opportunities and stimulating resources. Each child will be valued as a unique individual and we aim to foster strong parent and school relationships to ensure children feel safe and secure and are both supported and challenged well in their learning and development.
If you have any queries or questions, please feel free to contact me via e-mail.

co'connell@calverleyparkside.leeds.sch.uk
| | | | | | | |
| --- | --- | --- | --- | --- | --- | --- |
| Sun | Mon | Tue | Wed | Thu | Fri | Sat |
| | | | | | 01 | 02 |
| 03 | 04 | 05 | 06 | 07 | 08 | 09 |
| 10 | 11 | 12 | 13 | 14 | 15 | 16 |
| 17 | 18 | 19 | 20 | 21 | 22 | 23 |
| 24 | 25 | 26 | 27 | 28 | 29 | 30 |