Fantastic story writing in Year 2!
Year 2 worked extremely hard on these pieces of writing and presented them in their best handwriting!
6th July 2018
What a scorching week it's been!!
Chestnut class have done ever so well in persevering in their learning during this heat wave, even though we're all melting!
This week has been particularly busy with Sports day and transition mornings in our new classes.
I'd like to commend the beahviour of all children in Chestnut class in how they moved around their activities on sports day and how they showed excellent sportsmanship in the races! What a great example.
Wednesday morning saw a lot of nervous faces going in to spend the morning with their new teacher Mr Hosany but then saw many smiling faces coming out! They couldn't wait to tell me all about pizza points, the year 3 tricky challenges and his lego model of the death star.
Although I'll miss them, I know they're in good hands!
Coming up next week:
PE on Monday and Tuesday afternoon
Transition morning 2 in Year 3
Reports will be sent out on Friday
Our trip to Scarborough!
Last Friday, Chestnut class went to the seaside and visited the Sealife Centre. Take a look at all the fun we had!




For our trip to the Seaside on Friday, please ensure all children are wearing school uniform so they are identifiable. As it promises to be a hot day, shorts, dresses and skirts are welcome but children should come wearing an adequate covering of sun cream and with a labelled bottle if they need to reapply at lunchtime. We will not be able to do this for them and they should carry it in their lunchbox or small backpack which they can also use to carry their water bottles. Book bags will not be needed and neither will any spending money. If they would like to bring a bucket and spade or small towel this will be fine but we will be taking some along with some sports equipment for them all to use. The bus will be leaving at 8.15am so please be at school no later than 8.10am so we can have a prompt departure. We are aiming to return at 4.15pm with no traffic but you will receive a text if we are delayed.
Regards, Miss Randall
Summer Newsletter
Chestnut class Summer newsletter!
8th June 2018
This final first week of term in Chestnut Class has passed so quickly!
In maths we have stretched our brains beyond the limit with tricky problem solving and using the inverse calculation. Many children are now confident with exchanging when subtracting!
We have also used our arithmetic skills to solve balances that involve 2 steps.
Homework hint:
Remember to work out one side first and then make the other side equal the same. You may need to use a bar model!
In English we have been reading and investigating the story of the Lighthouse Keeper's Lunch.
On Monday we made a sandwich and were just writing out our set of instructions on how to make it when we were 'attacked' (a rather loud sound clip!) by a group of pesky seagulls and we had to protect our lunch! From there we delved into the story to see what the Lighthouse Keeper's wife did when seagulls came to steal the lunch she had made! Next week we will make our own inventions to stop the seagulls and write our own stories!
In computing, we were the computers and learnt what input and output means with algorithms.
We were given an unknown code and by having different inputs and a computing partner to give us an output, we had to decipher what our algorithm was. It was a lot of fun and now we know algorithms can be used for many different purposes other than just directions. Next week we will have a go at debugging some that has gone wrong!
Class jobs:
Halaina and Eloise as class helpers
Claudia and Phoebe as milk monitors
Ben B and Alexa as fruit monitors
Marcus and Serena as Book corner monitors
Charlie and Joel as computer monitors
Coming up next week:
Story writing in English
PE on Monday PM and Tuesday PM- now athletics and cricket
Chestnut class assembly 2.45pm
Stop motion animation anti bullying
In Friday focused learning, another 3 anti-bullying videos have been made using stop motion techniques! Well done to Noah, Tobias, George C, Abigail, Amily, Amelia, Kitty, Serena, Benjamin and Charlotte!
18th May 2018
This week was kicked off by our class coronation!
All of the children were randomly given roles to replicate the day Queen Elizabeth II was coronated in 1953 and
Alexa
was crowned by our Archbishop of Canterbury
Emily.
The brass band led the procession of Guards, Watermen, Yeoman of the guard and the Escort Cavelry protected the Queen as the British Subjects cheered them on. The Prime Minisiters and Representatives were seated inside Westminster Abbey to watch the coronation.
The Queen said her oath and promised to protect her citizens and everybody cheered!
This exciting event has led to some great writing opportunites this week and next week the children will use all that they have learned about information texts to write one about their own interests.
In Maths, we have mastered the use of positional vocabulary, clockwise, anti-clockwise, 90 degrees, 180 degrees and the four compass points. We have had fun directing each other and Henry VIII around the classroom!
It has also been a great week outside of class for a group of four girls:
Freya C, Kitty, Eloise and Phoebe.
I was very excited to receive news that they have been making waves in football and in the words of their coach
"inspiring a new generation of girls football in Calverley!"
They began a few years ago as a group of 4 girls playing football and, unlike others before them, stuck it out to increase their team to 7 and are still playing now with over 20 girls attending! This dedicated group of 7 have inspired other girls in the village to give it a go and parents and coaches have commented that they have inspired a mini generation. Everybody is immensly proud of this achievement.
Calverley United Girls
In recognition, at a recent awards presentation, the girls and their team mates received an 'inspiring other girls' trophy as well as most improved player trophy for Freya C and goal of the season trophy for Kitty.
Keep it up girls!!
Coming up next week:
Be your best trackers will be handed out
Y6 out at London
Last day of term on Friday!
11th May 2018
This week we have been investigating different types of measure!
We began with some grafitti maths...
We've learnt all about mass, capacity and temperature, how they are measured and what units to use!
In PSHE we rediscovered how to keep ourselves healthy with a balanced diet. We talked about the food groups and took home our own blank eatwell plate to map out our food intake for the day. On Monday, we'll investigate our findings!
Chestnut class are leading the way with reading this term!
They are continuing to bring their books everyday and are earning lots of stickers for their new bookmarks. In our reading lessons we have been discussing poems, the imagery and how they make us feel. We have also started to learn a new poem for our repetoire: The Sea by James Reeves.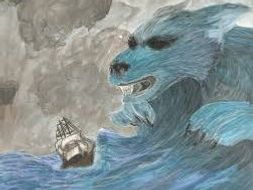 Class jobs this week:
Freya P and Halaina as class helpers
Kieran and Lucy as fruit monitors
Charlie and Abigail as book corner monitors
Amelia and Charlotte as Computer monitors
Coming up next week:
Cricket in PE on Tuesday
Year 6 SATs
Fundamentals festival in the park on Friday
Friday focused learning animations
These short films were created by Charlie, Ben B, Avery, Phoebe, Alexa, Freya C, Halaina, Sara, George S and Sam using stop motion animation. They invented stories to follow on from our anti-bullying day and help everyone to remember our message: Speak Up!
Class Newsletter Summer 1
Find out everything that's going on this half term with our class Summer newsletter!
20th April 2018
Welcome back!
This week has been fantastic with all of the lovely sunshine to help us settle back into our learning routines after the break!
Once again Chestnut class have hit the ground running with a super start to their revision for SATs in maths. We've covered fractions of amounts, multiplication and division, number bonds to 100 and time. And now almost evey one is confident with telling the time to quarter past and quarter to so it's just practice practice practice to get the 5 minute intervals. Please continue to ask your children the time at any opportunity to give them chance to sharpen their skills.
In English, we have been honing our descriptive writing skills using an example from Harry Potter. We read and unpicked a description of Hagrid and have been discussing about the positive and negative effects of the words used to describe him. Over the week we have built up our descriptive powers and excitingly today we received a letter from JK Rowling asking us to create our very own character! Here are just a few of our creations from
Noah, Sam, Joel, Freya P and Freya C.
Watch this space for some brilliant descriptions next week.
Class jobs this week:
Marcus and Sam as class helpers
Gerorge S and Avery as milk monitors
Ben B and Halaina as fruit monitors
Claudia and Benjamin as computer monitors
Kieran and Alexa as book corner monitors
Coming up next week:
SATs parents meeting 3.30-4.00 in Year 2 classroom
Extra PE with our dance visiors from Leeds Beckett on Friday
Friday focused learning - Science, cooking and animation on Friday afternoon
Our trip to Eurerka!
Last term we had a great trip to Eureka! We learnt all about inside our bodies and explored exhibitions around the museum. We were also very lucky to have a theatre experience where two actors took us back in time and taught us all about medicines of the past. It was deadly and gruesome and the children (and teacher!) who were chosen as volunteers were involved in some grizzly treatments!
16th March
This week we have been showing off our super Reading, Maths and English skills with practice tests!
The children have blown our socks off with how well they have done! The progress they have made so far this year is phenominal but it's not over yet! We will keep working hard and improving until the end of the year to make ourselves ready for Year 3!
To celebrate and reward ourselves this afternoon we had a dance-a-thon in the hall with all of our favourite Just dance videos!
This week we have also begun to master the rules of rounders. Not only are our batting and catching skills improving, but we are working we well as a team when fielding to stop people scoring! I think that next week we will be ready to move from tennis rackets to proper rounders bats!
Class jobs this week:
Mya and Nicole as Class helpers
Freya C and Noah as Milk monitors
Tobias and Abigail as fruite monitors
George.C and Emily as book corner monitors
Eloise and Freya P as computer monitors
Coming up next week:
Class trip to Eureka! Tuesday 20th March - Please wear normal school uniform
Learning Together: Home Learning Tuesday 20th March
Anti-bullying day Wednesday 21st March
Downs Syndrome Day Wednesday 21st March
Sports Relief day Friday 23rd March
2nd March and 9th March
What a couple of weeks it's been in Chestnut class!
Even though we had a few days closure, the children have worked hard on their learning, especially cracking Fractions in Maths! We've learnt how to find halves, quarters and thirds of amounts, shapes and lengths!
On Friday we all enjoyed a postponed
World Book day!
The children enjoyed sharing books with buddies in yr 5 and Reception and retelling the story of a Squash and a Squeeze with yr 1! It was a busy and fun-filled day in which everyone found the magic of reading!
The costume competition winners will be announced on Monday!
Coming up next week:
Last day of the Book fair after school on Monday!
NSPCC assembly on Thursday to find out how much we raised in the sponsored spell!
Comedy story writing!
9th February 2018
A great week of writing and times tables in Chestnut class this week!
In English we have finished writing out explanation texts about healthy foods.
Abigail
Emily
Abigail and Emily researched all about Mangoes and found out where they are grown, how they are harvested and what they can be used for. They created these fabulous pieces of work!
In Science, we have been growing bean plants which are getting very tall now! We then made posters about what plants need to survive.
George S



Kitty
In History we have written biographies about Nelson Mandela and Rosa Parks. We researched and discussed the events in their lives and how they changed the world for everyone!
Claudia



Marcus
It's been a very busy and fun filled half term but I think everybody is ready for a well earned rest!
Enjoy your holidays and we will see you back on
Tuesday 20th February!
Class jobs this week:
Phoebe and Tobias as Class helpers
Sam and Halaina as Milk monitors
Marcus and Freya C as Fruit monitors
Safiyeh and George S as book corner monitors
Emily and Avery as computer monitors
2nd February 2018
What an exciting week it's been with Harry Potter Day yesterday!
I am delighted that all of the children and staff got dressed up and made a great effort to spread the magic! We all had a great day and hopefully it is a memory that will last a long time!
Check out some pictures of Potions and Fantastic Beasts in KS1 above.
Class jobs this week:
Charlotte and Kieran as Class helpers
Nicole and Eloise as Milk Monitors
Safiyeh and Freya P as Fruit monitors
George S and Mya as computer monitors
Serena and Tobias as Reading monitors

Coming up next week:
Parents evening Monday and Wednesday
More times tables in Maths
Break up for half term on Friday
26th January 2018
This week we have been finding out all about where chocolate comes from, how it travels to us and how it is proccessed. We have written captions for photos and flowcharts as well as definitions for a glossary. We were even lucky enough to taste some chocolate on Monday and Friday! Thanks to
Abigail and family
who spent their time at home creating beautiful chocolates for the class to enjoy! A very tasty end to the week!
In Maths we have begun the journey into Multiplication and Division! We have learnt about using equal groups to represent calculations and how to show them with an array.
At the moment we are still using our counters and multilink cubes to check our work and prove our answers. Next week we will begin to link this to our times tables.
We had a visit from the NSPCC on Wednesday, who launched a sponsored spelling challenge and everyone seems very excited to get going. Children will be givent their lists based on their Buzz Words levels on Monday!
We are still reading Fantastic Mr Fox and the children are really enjoying using their inference skills to get into the minds of the characters and explore their thoughts!
Class jobs this week:
Amelia and Lucy as Class Helpers
Alexa and Charlie as Milk monitors
Noah and George C as Fruit monitors
Joel and Kitty as Book corner monitors
Ben and Abigail as Computer monitors
Coming up next week:
Maths and Reading assessments
PE on Monday and Tuesday
Harry Potter Day on Thursday!!!!
19th January 2018
As part of our work about twisted fairy tales and healthy eating, Chestnut class have planned their own growing experiment! They have chosen different conditions in which to plant their bean seeds grow to help find out what plants need to survive.
We will be watching and monitoring the results over the next few weeks and keeping our fingers crossed for some magic beanstalks!
In English we have completed our twisted fairy tales in our best handwriting. We have even added new elements to our sentences such as interesting openers to make them even more exciting to read. These will be added to our writing folders to show our fab progress.
In Maths we have been working on quick addition and subtraction tricks as well as using the inverse (opposite) to check our calculations!
This weeks class jobs:
Alexa and Avery as Class helpers
Ben and Charlotte as Milk monitors
Charlie and Sara as Fruit monitors
Phoebe and Safiyeh as Computer monitors
Halaina and Nicole as Book corner monitors
Coming up next week:
PE on Monday and Tuesday
Junior Jam on Tuesday Morning
Running club on Tuesdays and Thursdays
Announcement
:
Houses for Harry Potter day on
Thursday 1st February
will be as follows:
Thornhill = Hufflepuff
Portman = Ravenclaw
Chapel = Slytherin
Victoria = Gryfindor
These houses have been sorted at random, by the sorting hat, and will allow children to collect house points and visit every Hogwarts 'class' for the day!
Nursery and Reception will remain in their own classrooms.
Key Stage 1 will move between the Year 1 and 2 classrooms.
Key Stage 2 will visit each classroom in Year 3, 4, 5 and 6.
Thanks, Miss Randall
12th January 2018
In English, we have enjoyed our new unit
'A twist in the tale'
. We have investigated alternate versions of traditional tales and picked out their similarities and differences. We all enjoyed retelling stories we know and using subordinating conjunctions to extend simple sentences and link ideas together!
In Maths, we have been finding change and subtracting by bridging 10. It was very tricky at first but by remembering to use our number bonds to 10 and a number line to help us, it soon became easy. We can now see why we need to continue to practice our fast recall of number facts as it makes much trickier calculations much easier.
Our Dance session with Emma around Superheroes prompted some fantastic additional home learning from
Abigail
and
Eloise.
And we all enjoyed the active movements, routines and music in the session.
This weeks class jobs were:
Emily and Noah as class helpers
Lucy and Freya P as Milk monitors
Joel and George S as fruit monitors
Kieran and George C as computer monitors
Eloise and Amelia as book corner monitors
Coming up next week:
Well being day on Monday about mental health and friendships
PE on Monday morning and Tuesday afternoon
Science experiments growing beans!
5th January 2018
What a great start to the term!
Chestnut Class have hit the ground running, making a tasty, healthy salad on Wednesday and then writing some clear and simple instructions on how to do it.
We also learnt how to use sharp knives safely and prepare food hygienically.
In Maths we have been learning all about 3D shapes and their properties. Our class favourite is the square based pyramid, but we also like that a cuboid and cube both have 6 faces, 8 vertices and 12 edges.
Mrs Morgan was very impressed with how much we had rememberd in Ukeleles and we have many budding musicians in class!
It's been a busy few days but the children have really been focusing on their presentation. They have agreed to meet the challenge of always doing their absolute neatest handwriting in every subject and so far it's been a great success!

This weeks class jobs were:
Abigail and Freya C as Class helpers
Claudia and Serena as Fruit monitors
Kitty and Mya as Milk monitors
Tobias and Sam as Computer monitors
Benjamin and Marcus as Book corner monitors
Coming up next week:
Learning Together session: English on Tuesday 3.30-4.00
Science: growing plants!
Junior Jam is back!
15th December 2017
Wow Christmas is here already!
The children have earned their break this year working ever so hard and making huge amounts of progress!
This week we have written some fantastic Christmas portal stories using everything we have learnt this term and they are very exciting. We have also enjoyed many Christmas performances and crafts.
Our performances on Monday were brilliant! The children wowed everyone with how loud and clearly they spoke and how beautifully they sung. It was a triumph! Thank you to all parents/families who provided costumes and helped their children with extra practice!
And finally, as we say goodbye to 2017, I'd like to say a huge thank you to all of the children and parents in Chestnut class for making me feel so welcome at the start of this term and supporting us with the children's learning! And I am truly overwhelmed with the kindness and generosity of parents and children with all the Christmas gifts both myself and all of the staff in Chestnut class have received. They are not neccessary but very much appreciated!
Thank you!

We look forward to seeing everyone again in the New Year!
Merry Christmas!!
8th December 2017
Chestnut Class have worked incredibly hard this week on creating new ideas for their portal stories! They enjoyed exploring their stories through drama and adding interesting adjectives to describe the other worlds that their characters travelled to! We are looking forward to reading them when they are completed next week!
In maths we have been reasoning about odd and even numbers, solving problems with measure and answered word problems all about us! We acquired a new problem solving tool: RUCSAC!
The most exciting news is the preparations that begun for our Christmas performance next week!
The children have worked hard at their singing and acting parts! It's going to be a fantastic show!
It's been a very busy week and even though it is so close to Christmas, the whole of Chestnut class have not stopped working hard and putting in 100%. Myself and the other teachers working with Year 2 are incredibly proud of their efforts, behaviour and progress! Well done Chestnut!!

Coming up next week:
Christmas Performances Monday!
Christmas Party Wednesday afternoon!
Break up for Christmas on Friday!
1st December 2017
On Monday, a strange, mysterious door appeared in our classroom! We think it could be a portal to another world as we have been reading and investigating the story of Elf Road.
Watch this space as we discover more and write our own portal stories over the next few weeks!
On Monday, our classroom was taken over by a whole host of teaching assistants and a mini teacher who taught us lots of interesting new things and helped us with our learning.
Chestnut class also had the opportunity to take over the classroom for the afternoon led by big boss
Miss Baker
. Our teachers were
Mr Hargreaves
and
Miss Clayton
for Art,
Mr Glynn
and
Miss Archer
for Maths,
Miss Parmer
and
Miss Mahmood
for Reading and
Miss Seddon
and
Miss Pickard
for Writing.
Photos were taken by
Mr Chisnall-Morgan
and
Miss Peacock
and we were kept on time and organised by
Mr Baker
and
Miss Barber-Jeffreys.
On Thursday, the children became surgeons to undertake contraction surgery! We cut out the parts of the words we didn't want to keep and replaced them with an apostrophe. It was great fun and hopefully will help them to remember how to apply this in their writing later!
Coming up next week!
Rehearsals for the Christmas play!
Christmas Panto visiting on Friday
Nasal flu immunisations on Monday
24th November 2017
This week, Chestnut class have written fantastic recounts of their trip to Abbey House Museum and put lots of effort into up-levelling and improving their writing! Everyone worked so hard on their presentation that we earned 3 marbles in our jar but I was particularly impressed by the pride these two children took in their work!
Benjamin



Amelia
What fantastic wiritng it is!
We have also been working tirelessly at our addition and subtraction of 2-digit numbers and many children were successful today in using the inverse to check calculations!
Our reading into traditional tales has been exciting this week as we have unpicked language that appears in lots of different stories as well as looking at how the stories are structured. Hopefully the children will feel inspired as we begin to write our own stories next week!
As we'd earned a full jar of marbles, we were also lucky enough to enjoy our class treat with a pyjama/popcorn/movie hour!
Coming up next week:
Assessment week - lots of opportunities to show off everything we have learnt this year so far
Christingle workshop at the church on Friday 1st Dec (during the school day)
Christmas Fair on Friday 1st Dec after school
17th November 2017
Chestnut class were replaced this week by some potty poets! They performed poems using pattern, rhythm and rhyme as well as writing their own group poem by rhyming their names. Keep an eye out on Earwig as some of these get uploaded!
We also enjoyed discussing our favourite parts of Benjamin Zephaniah's poem - Turkey!
In Maths we have used technical vocabulary, including clockwise, anti-clockwise, quarter turn, half turn and rotate, to describe the position, movement and direction or our teddies. We have also mastered telling the time to o'clock and half past as well as how to measure in cm using a ruler. Hopefully this weeks homework will help the children fine tune their estimation skills!
We also enjoyed a trip to Abbey House museum to explore the old streets of Leeds and the children had a great time exploring the old shops. They all agreed it would have been a pretty smelly place to live with the 'toilets' they had and their chamber pots. We also thought that washing and drying clothes is much easier now and that it was really unfair that the women had to do all of the washing and if the men did then it had to be in secret!
Many of the children's favourite part was the hunt for the dragon who was snoring upstairs in the pub! We found him by following cryptic clues.
In our book corner we now have two new original story books that the children created with the help of a princess in our fairy tale work shop.
Coming up next week:
First aid sessions on Wednesday
Writing recounts of our trip
Reception's class assembly on Friday
10th November 2017
This week in Chestnut class has been the best yet!
As we had so much learning to fit in, all of the children gave up break times and put in extra effort at home to create and learn their parts for our class assembly this week. I am so proud of the effort they put in and how well they spoke and performed on Friday and thank you to all of the parents in supporting with home practices, costumes and being a fantastic audience! The children deserved all of the applause that they received!
Earwig
is now up and running so please log in and comment to see some snaps from the day.
In addition, the children have produced their best piece of writing yet in their new pages for an ebook about unusual places to live around the world. They have mastered the use of subordinating conjunctions to persuade their audience that where they (as their fictional inhabitant) live is the best place to be. Below are some excellent examples!
Freya C
Alexa




Kitty




Avery




Freya P




Mya
We have also been tackling 2-digit addition and subtraction in Maths using bar modelling and partitioning. Chestnut class have decided that it's easy when you draw your equipment!
In Science, we have tested the materials that our school is made from. Check out
Earwig
for some photos of the children working scientifically!
Coming up next week:
School trip to Abbey House Museum on Thursday! Please come in school uniform at the normal time.
Well Being Day on Monday - Democracy theme
Children in need day on Friday! Where something spotty and bring a donation if you can.
3rd November 2011
A great start to our second
Autumn term
with some super Independent Enquiry!
As part of our learning launch and linked to our topic this term we have been investigating
what our school is made of.
We discussed the names of different materials and went on an expedition around school to see what materials had been used in our school. We then learnt about different properties these materials have and begun designing experiments to test them out. Next week will carry out our experiments to see if we are right!
In Maths, we have been using the bar model to help us partition two-digit numbers into tens and ones and some of us have even tried hundreds!
In Reading, we have enjoyed the story of the boy and the Alien getting stuck on the moon and even wrote a diary entry retelling everything that happened to us that day. If you'd like to find out more, come to our class assembly next week to see a live action version of the book, acted by Sam and Noah, read by Eloise, Lucy, Halaina, Amelia and Sara.
In English, we have been delving into a fantastic non-fiction text all about different places to live around the world. We had a class debate about where the best place to live is and justified our answers. We created our own questions for people living in these stranged places and pretended we lived in space to see what life is like without gravity!
Coming up next week:
Our class assembly on Friday 10th November at 2.45pm
Addidng and subtracting 2-digit numbers
Our new extra PE session on Friday morning
Non-uniform day on Friday
13th October
We really enjoyed acting out road safety scenarios with Johnny from the Konflux theatre group and also learned some brilliant techniques to calm our heart rates when we feel worried.
In Maths, we have mastered finding 10 more and 10 less than two-digit numbers using 100 squares, bead-string and by just chaging the tens digit but keeping the ones digit the same. The children demonstrated their skills with some end of half-term assessments and should all feel very proud of how much effor they have put into their larning this early in the year!
We have been investigating some flying frogs in this book Tuesday by David Wesiner and how we can use clues in a book to tell us about characters and their intentions.
In English, Professor Montague Bones has been back in touch asking for our help in trapping a T-rex loose in North America and so far we've created a list of what we will need using commas and uncovered the secrets of co-ordinating conjunctions!
Teddy Bear's Disco!
Coming up next week:
Parents evenings on Monday and Wednesday
Our last Junior Jam session until next year
Break up on Wednesday 18th October
Friday 6th October

No Pen Day!
We had a very fun filled day of practical Maths, Performance Poetry and Sensory Phonics. But my favourite part of the day was the children's 'No Pen Presentations' which they prepared at home and spoke about in front of the class about one of their interests.
This week we have mastered using < > and = in Maths to compare and order numbers and everyone in Chestnut class should feel particularly proud of digging themselves out of the pit during some tricky Problem Solving!
In English, we had a message from Professor Montague Bones asking for our help as dinosaur experts to identify a creature in North America. We wrote letters to him and a detailed information text about one dinosaur that we researched.
As it was Safety Week, we also learnt how to keep ourselves safe in the house and who can help us in an emergency.

Coming up next week:
Learning together for parents on Tuesday Evening around Maths
Reading and Maths assessments
Konflux short workshop
29th September 2017
This week we've had shape fever! We've been investigating the different properties of
2D shapes
. We used
right-angle
eating monsters to find shapes with right angles, mirrors to look for
lines of symmetry
and drew patterns to see how they fit together for tesselation. We've also sorted shapes using
venn and carroll diagrams.
In English, we have learned all about
Orang-utans
and even written instructions for a zoo keeper on how to take care of them using our new favourite type of sentece: commands. We've found out why
non-fiction texts
use headings, sub-headings, captions and photographs and how we can sort information out.
In Computing, we've predicted what will happen when we give a computer a command and written our own
algorithms
in Scratch. It's very tricky but great fun and if any children would like to practice at home they have a great free website with tasks, games and examples to folliow.
https://scratch.mit.edu/
Please can Chestnut class bring their book bags each day as we never know whose turn it will be to read next and even if you haven't finished we may just want to hear you read. Each child will be given the opportunity to change their book each week and once they have mastered both their fluency and comprehension we can put them onto the next stage!
Coming up next week:
Pedestrian training Monday PM - please return slips Monday morning for your child to attend.
Well-being day around keeping ourselves safe!
No Pen Wednesday! We will be teaching an entire day without using pens or pencils! Children have also been challenged to present an interest they have to the class, if they would like to, but they cannot use a pen or pencil (or even felt tip!). Some of their ideas included bringing in lego models, typed speeches and craft models to help them talk about their interest. This is optional.
School Photographs Wednesday 3rd October!
22nd September 2017
Fantastic story writing in Chestnut Class!
Well done to all of Chestnut class for their brilliant stories based on a worry but an extra congratulations to
Halaina, Nicole
,
Noah, Lucy
and
Charlie
who used the tools they learnt to write these super pieces! And so well presented!
This week, we have concluded our
Science
work on animals and their habitats by creating a 'How to take care of your pet' guide. Watch out for an upcoming display to showcase all of the children's work and some habitat collages. We can now confidently talk about how animals live, what they need and we even used the internet to search for interesting facts.
In
Maths
, we are now experts at using our number bonds to 20 to help with more complex calculations but we are still practicing our quick recall and by the end of Year 2 we need to know them all by heart.
With Safety week coming up soon, we talked about how we keep ourselves safe on the internet and offered each other advice. We visited
https://www.thinkuknow.co.uk/5_7/hectorsworld/
to watch Hectar and the gang tackle issues around internet safety. This is a great resource that you can access at home with your children to help them stay informed.
Coming up next week:
National Fitness Day 27th September
2d shapes in Maths
Investigating and creating non-fiction texts in English
Buzz Words
Buzz words has been re-launched this week with new word lists. Feel free to download the booklet to practice at home with your children, Year 2 lists begin with Foxglove.
15th September 2017
This week, we have been working scientifically to identify and explain food chains! We begun by describing whether different animals are carnivores, herbivores or omnivores and where they find their food. We then took on the role of an animal within the food chain and had to find who we ate or who ate us. We discussed which animals were at the top of the food chain and how the energy is transferred along.

In Maths, we have used our number bonds to 10 to help us find number bonds to 20 and 100 and we are now all becoming brilliant at using the bar model as it is fantastic at showing different parts that make up a whole!
In English, we have written thank-you letters to Grandma in role as Billy, brand new story endings for Operation Night Monster and even up-levelled them to make them more exciting to read! Next week, we will be writing a story based on a worry we've had in the past and using all of the tools in our writer's toolkit to make them fantastic!

We have been very lucky to start our Junior Jam workshops with Mr Copley and this week we tested out different sounds and instruments in Garage Band. And last but not least we have begun learning how to play the Ukelele!
What a busy week it's been!

And a huge congratulations to all of Chestnut class for coming to school every day as we have won the 100% attendance award for the second week running (first week was a draw with Year 5). Let's see if we can keep the owl for the third week running and make it a hat trick!

Coming up next week:
Buzz words will be re-introduced with new word lists and tests.
Doubling numbers to 15 and using our number bonds for even trickier addition and subtraction.
PE on Tuesday
11th September 2017
A busy first week!
In English, we have been reading all about the worries of both Billy and Ali from these exciting worry stories. We asked and answered questions as the stories unfolded and chose some super adjectives to describe the characters. Both characters faced their fears and beat their worries! Next week, we will be writing letters, creating new story endings and thinking about times when we have worried.
In Maths, we have ordered and compared two-digit numbers and used technical words like 'consecutive' to create sequences. We have also become experts in our 10x tables using the robot song!
If you come along to
'Meet the Teacher' evening at 4.30pm on Tuesday 12th September
, you will be able to see our fantastic dinosaur paintings and some photographs of our circus skills workshop. This will also be a great opportunity to ask any questions, have a peek in our books and see where your child spends most of their school day.
And last but not least... the winner of our design for the new Empowering Learning target mascot was....
Ben!
Take a look below at his brilliant character
Reflective Rover
!
Coming up!
Addition and subtraction to 20 in maths
Junior Jam computing sessions
What animals eat and where they find it in Science
(And don't forget, PE is on Tuesdays and children should come to school dressed in their kit and trainers and wear it all day.)
6th September 2017
Welcome Back!
And we're off with a bang! To celebrate our learning launch and focus on stretching our brains we have had a visit from the circus! Everyone in Chestnut class had the chance to learn how to juggle with scarves, spin plates and perform ribbon tricks. Even though it wasn't easy we all kept trying and many of us celebrated that 'bing! moment' when we finally succeeded.
We've been learning all about how making mistakes and failing can help you to learn and make your brain grown stronger.

We are also going to be travelling through the learning pit and recording our thoughts and ideas for how to climb out the other side to success.
Coming up, we will be sharing the winning design for our new school character that we have cretaed for being 'Reflective'. Well done to all those children that imagined and sketched new characters and took a risk. Watch this space!